Copyright 2001-2003. New Ornamentals Society. All Rights Reserved.
For use by current society members only. All other access is unlawful
Chrysogonum virginianum 'Allen Bush'
ht: 8-12 in.
ha: vigorous yet dense, foliage forming a neat mat. Has been called "dwarf" but in reality it is more compact and not usually smaller in dimensions
fd: smaller than species typical but in scale with the denser plant
Chrysogonum virginianum var. australe
lc: typically darker, more glossy green than var. virginianum
ha: differs from var. virginianum in 1) more prostrate with shorter flowering stems and 2) more above ground
ha: stolons, often rooting much like strawberry. Var. virginianum spreads more by underground stolons.
so: Woodlanders
Chrysogonum virginianum 'Eco-lacquered Spider'
ht: 4 in.
ha: long dark red to purplish stolons are evident with the shiny blade, hence the "lacquered spider" image.
lc: much glossier green leaf
lw: wider than species typical
bt: Schmid reports it has a shorter bloom period than other cultivars
ns: sounds like it has affinity to var. australe (see above)
or: Eco Gardens GA USA
eval: many experts find this to be one of the more distinct and lovely clones. Some of the others we have
eval: found are barely improved from some species selections if at all.
so: Carroll Gardens
Chrysogonum virginianum 'Frei' (10/01)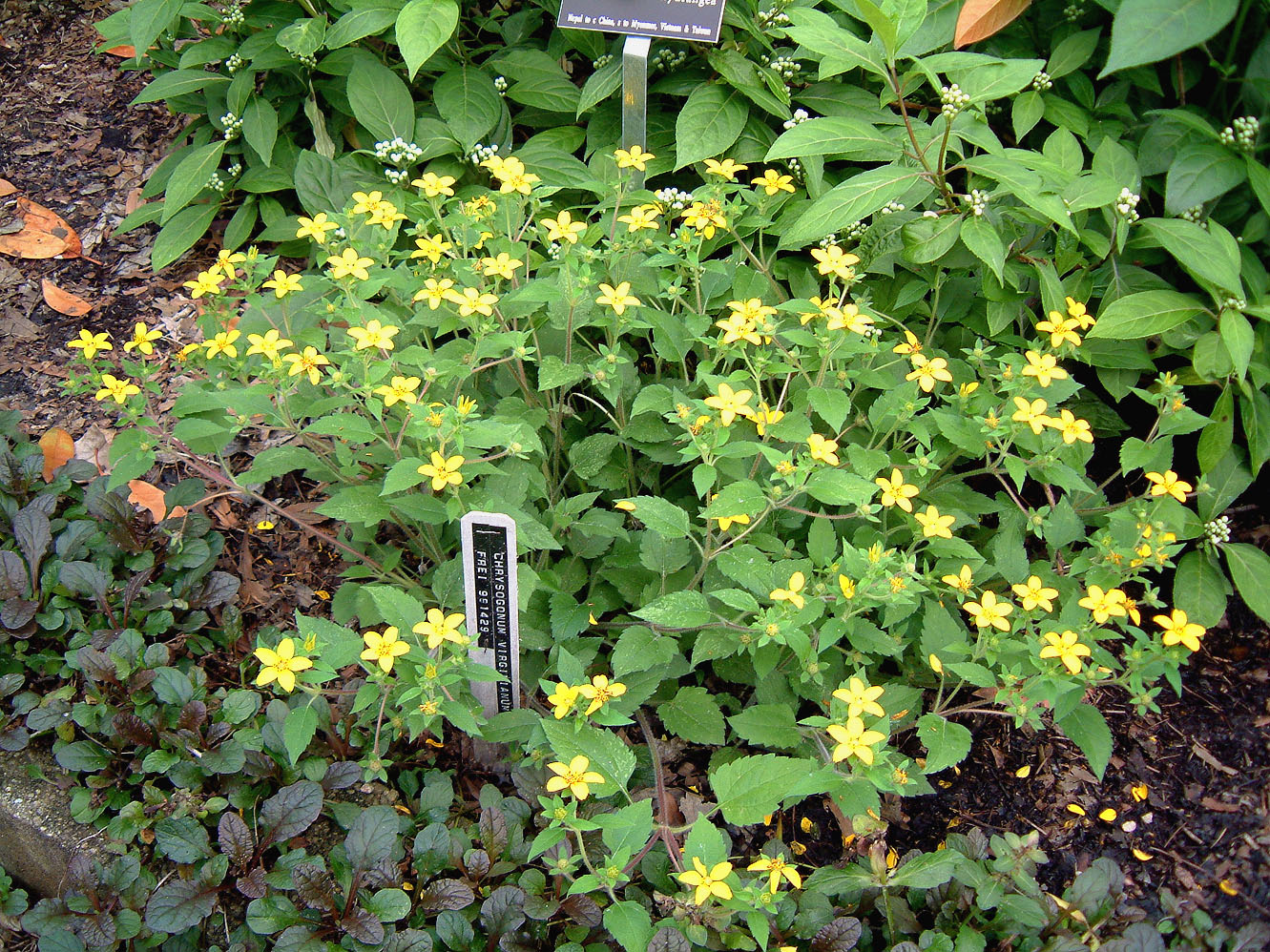 click image to enlarge
Lath House, JC Raulston Arboretum. Spring 2003.
ht: 4-6 in.
ha: upright, clump-forming
bt: April and sometimes reblooming in fall (October)
Chrysogonum virginianum 'Graystone' ('Greystone Gold')(6/3)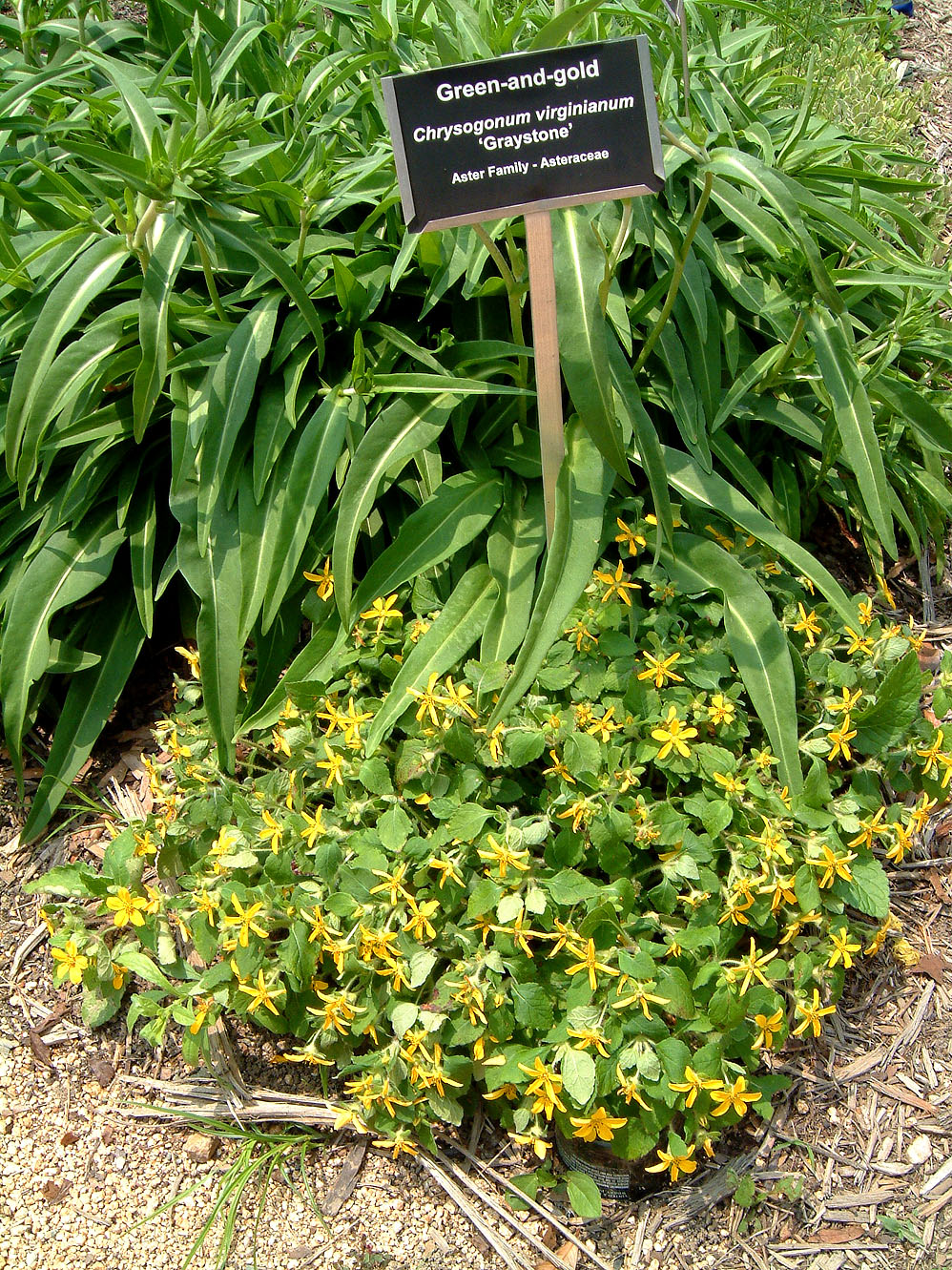 click image to enlarge
North Carolina Botanical Garden, Chapel Hill. Spring 2003.
ft: Schmid in his shade perennial book states 'Greystone Gold' the rays overlap. This plant 'Graystone' at the NC Botanical Garden actually has narrower, less overlapping rays!
ls: wider, more rounded than some other clones
Chrysogonum virginianum 'Mark Viette'
ns: a improved clone from the Viette family. Reports vary of just how it differs.
Chrysogonum virginianum 'Pierre'
ht: 6 in.
ha: low mat, clump-forming
bt: apparently longer than species typical
fq: floriferous
lc: lighter green than some selections.
so: JDS Gardens
Chrysogonum virginianum 'Springbrook'
ht: 4 in.
ha: smaller than species typical, known to be very compact