x Citrofortunella
microcarpa
'Tiger'
('Variegata')
(Citrus reticulata
'Variegated Calamondin')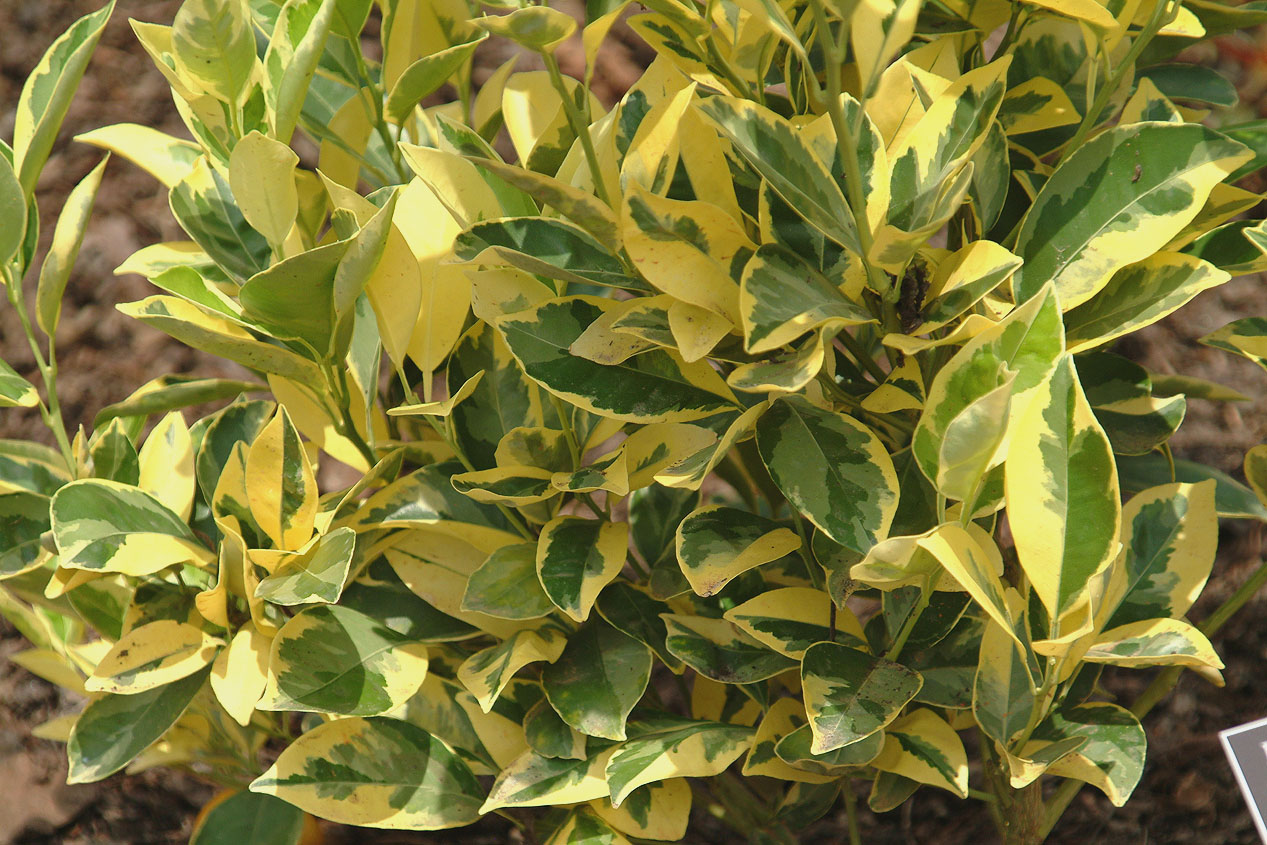 JC Raulston Arboretum. July 2004. A wonderful summer bedding shrub, more colorful and bold than any variegated privet or laurel. Click image to enlarge.
ha: compact, globose to densely ovoid, making a smaller and
ha: showy plant for small gardens
lc: irregularly margined cream or half cream, some leaves more light yellow in chimera.
lc: chimera may be up to 60% of total foliage surface, giving excellent color in the landscape.
or: thought to be a sport of the famous 'Calamondin' strain
ns: we follow the RHS HORTICULTURAL DATABASE 2003 in
ns: the use of this vernacular name. The epithet 'Variegata' for
ns: this clone is not reported in pre-1959 literature and thus must
ns: not be used.