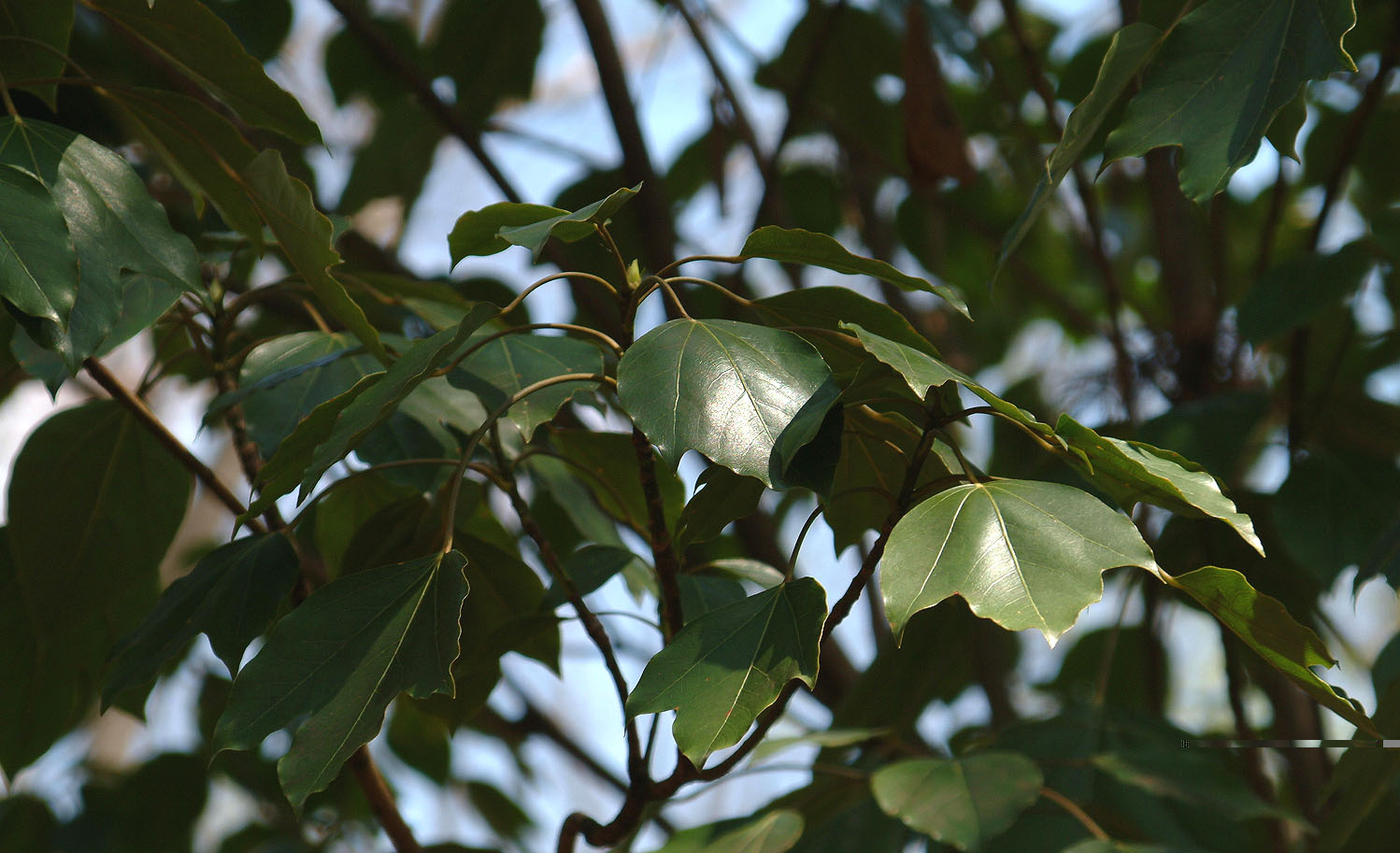 click image
Asian Valley, US National Arboretum. Spring 2004. This is the most northern plant we have
seen of this species but it is well protected in a warm valley.
Dendropanax trifidus is the most cold hardy of over 80 known species of this cousin to Hedera ivies. It does USDA zone 7 very well and as shown above takes a bit more in Washington DC when sheltered in a mature woodland. One's first impression of this unfamiliar species is that of a slow-growing, thick-leaved maple of some odd sort; something on the order of Acer buergerianum or Acer obtusifolium came to mind a few paces off.
The so-called "ivy tree" is a small tree to 8 meters or so in the wild, evergreen, alternate, and with lots of glossy dark green foliage. Bark is smooth, light yellowish-gray and not particularly interesting. The petioles are as long as the blade at times, giving the leaves a nice drooping aspect, presenting the leaf very conveniently for viewing The coriaceous foliage is heterophyllus, meaning it has several shapes on one plant like a Sassafras or Morus. Leaves may be ovate, lopsided and 2-lobed, or maple-like and 3-lobed. The adult, flowering spray foliage is broadly ovate just as it with Hedera when they mature to the reproductive phase.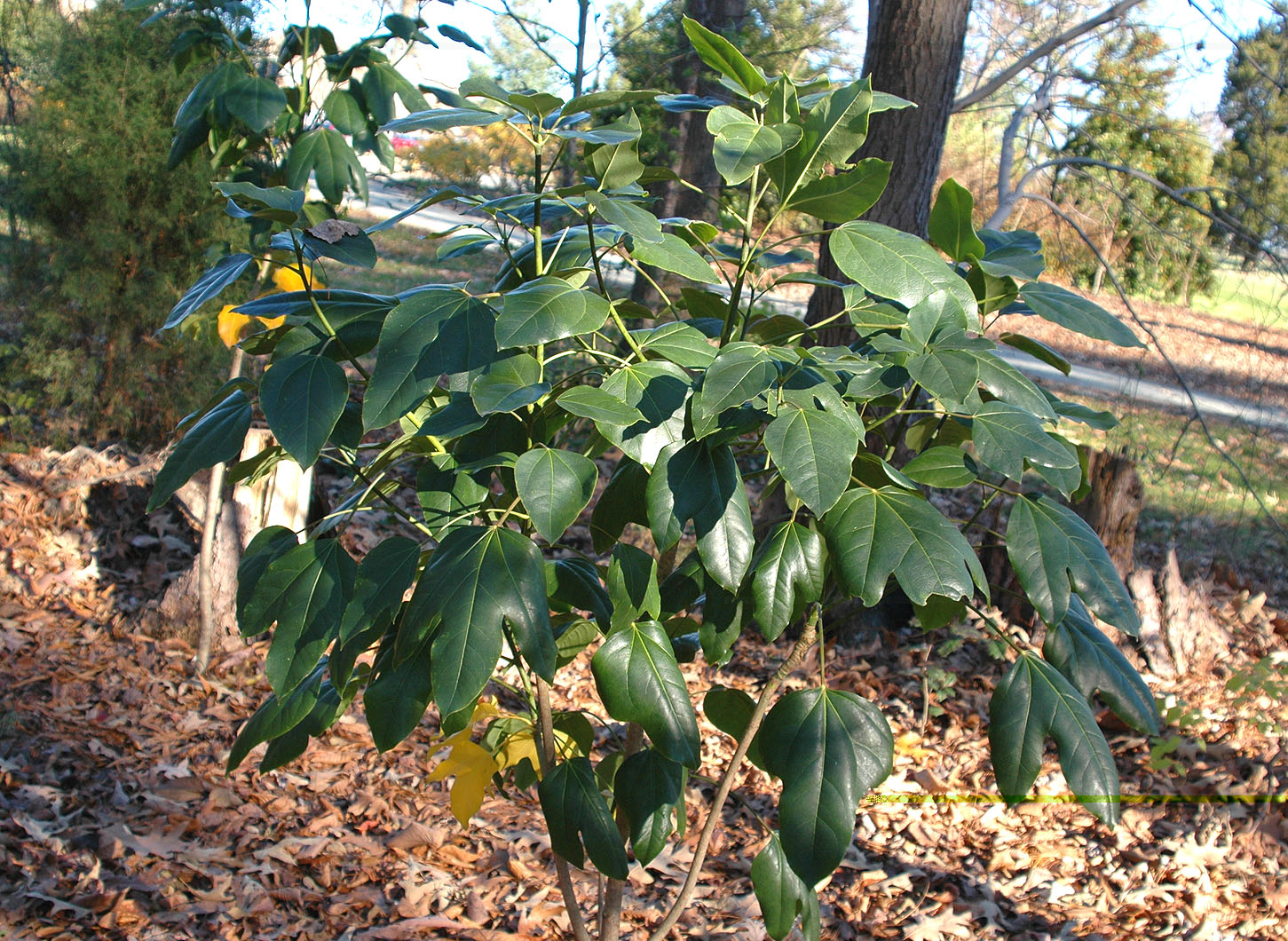 click image
Culberson Asiatic Arboretum, Duke Gardens, Durham NC. December 2004. This was a part of a planting of young trees at this relatively new collection of rare asian woody plants. Note the difference in the 3-lobed young foliage between this plant and the much older USNA example above.

Leaves are 7-12cm long (occasionally to 20cm in young vigorous trees) and 3-12cm wide. They are always thick, leathery or as taxonomists say "coriaceous". The flowers appear in umbellate heads in a solitary or terminal fashion with yellow-green, non-showy flowers. The fruit is black at maturity. Flowers and fruit are much like adult Hedera helix in shape, form, and color.
In the wild, this species is found in Honshu, Shikoku, Kyushu, and Ryuku. In cultivation, it is favorite plant for tea gardens and shrines. The wood has been used for utensils. It does produce a lacquer but related, less cold hardy species Dendropanax morbifera ("golden lacquer") is much more popular for that purpose.
Aside from the hardiness in USDA 6b-7 limiting it's use in the US, the species is hard to root from cuttings and not very fond of transplantation. Fortunately one can find seed somewhat readily and it responds well to stratification. There is some record in the literature of the plant causing contact dermatitis but to our knowledge this has not been a problem with the general population.
LCH