Dichondra repens 'Silver Falls'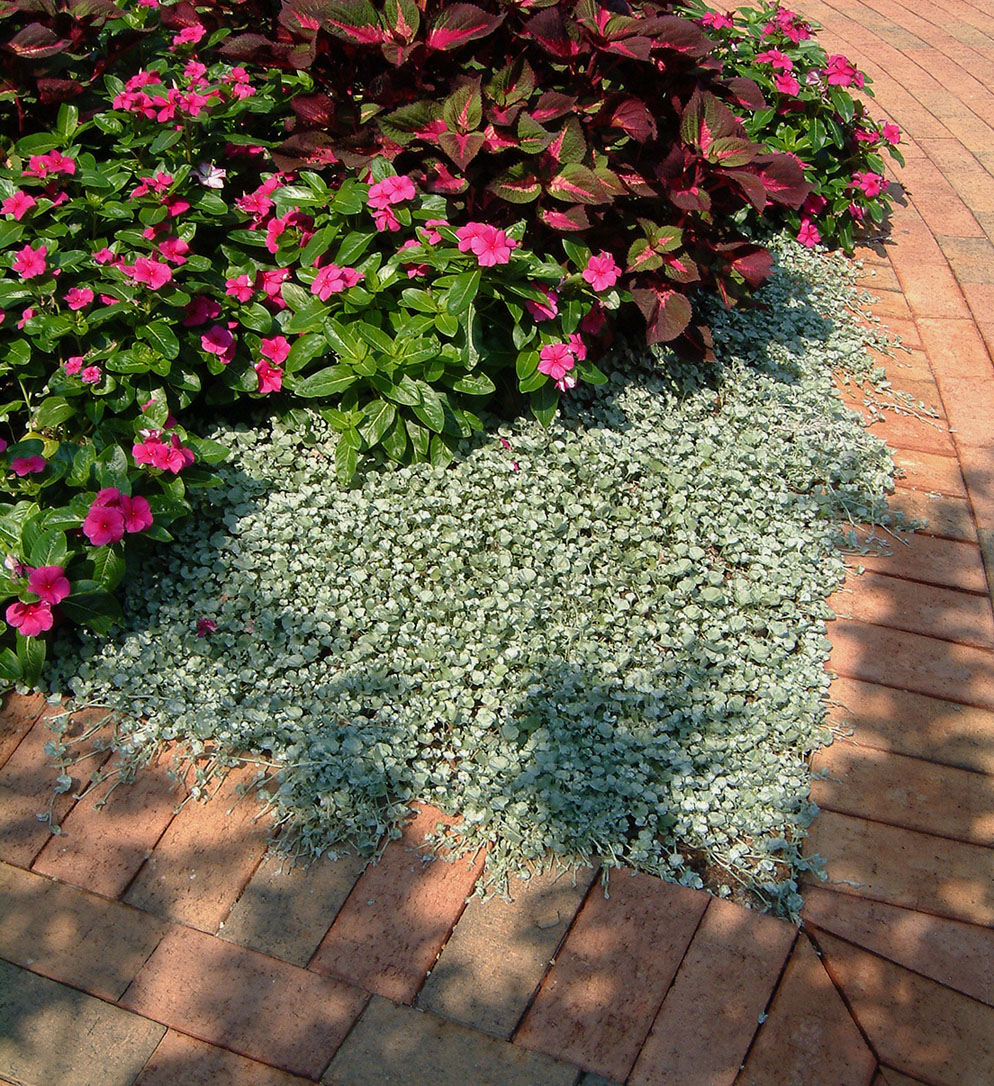 Atlanta Botanical Gardens. Summer 2003. One often sees this plant in containers where is trails and cascades. Here the use to fill a difficult sharply acute corner is a perfect application.It just fills the space so richly and perfectly.
Like the skilled and artistic gardeners they are, the folks at the ABG know enough to leave the borders unchopped and pleasantly informal, extending irregularly onto the brick walk.
Click image to enlarge.
ht: vine to 4-6 ft. long, easily kept smaller for hanging baskets.
ha: trailing, spreading. It has an almost spanish-moss quality if narrow streams of it are allowed cascade
ha: down from a windowbox or elevated planter.
lc: silver-green
ls: suborbicular to reniform
prop: seed strain
ns: listing it under D. argentea is a common trade error.
in:
Pan American Seed
(online catalog 2002)