Evolvulus pilosus 'Blue Daze' ('Blue Haze', E. glomeratus 'Blue Daze')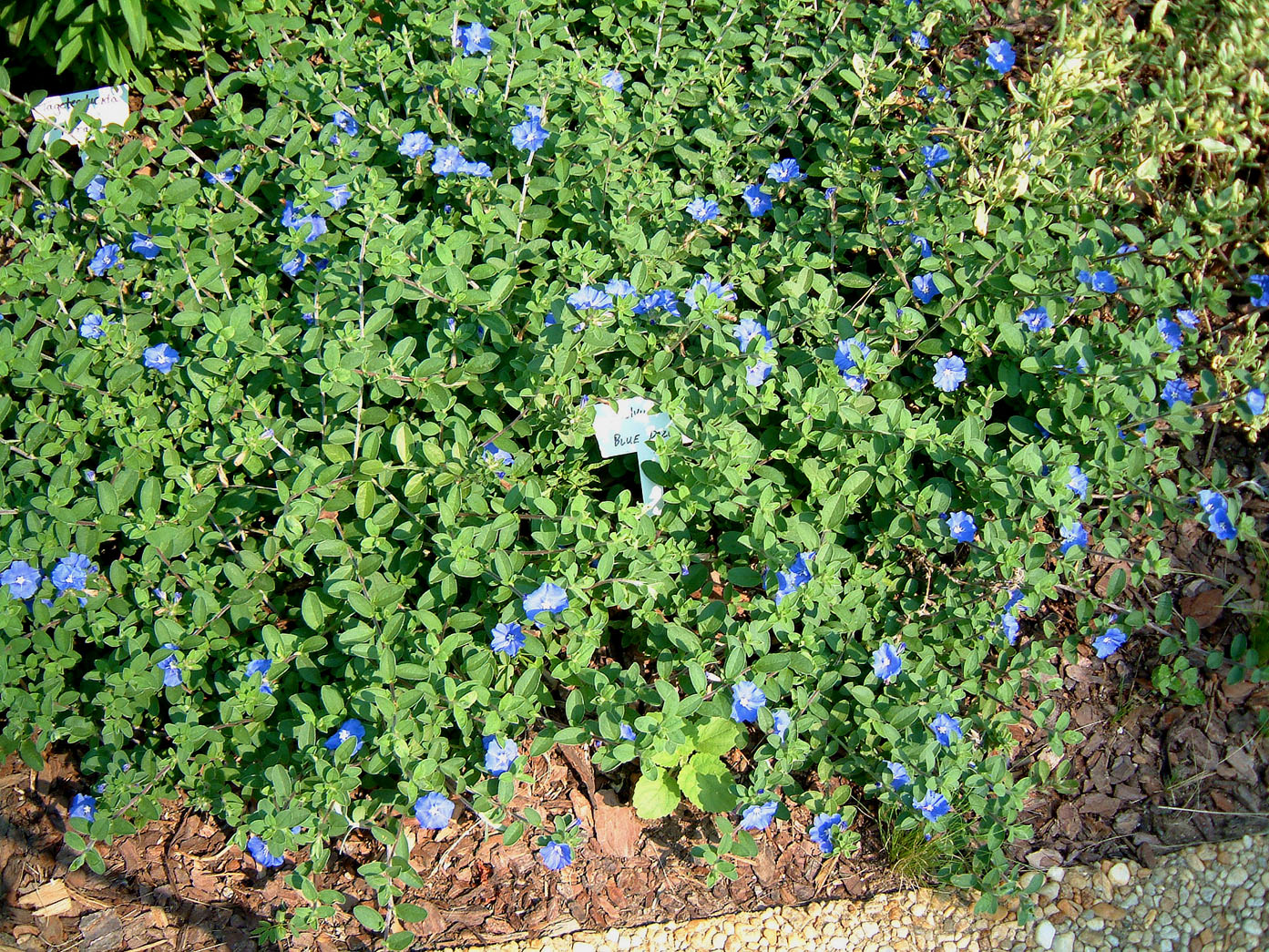 click image to enlarge
Atlanta Botanical Garden. July 2003. A pretty colorful ground cover in a bright, quite authentic
shade of blue. It takes more heat and drought than many other blue-flowered plants popular
with the bedding industry.
ha: dense, prostrate
fc: rich blue, white eye
fd: 0.75 in.
lc: gray-green, felted
lu: useful in baskets, particularly in hot, humid, and sunny
lu: climates where it thrives better than some alternatives.