Gloriosa superba 'Rothschildiana'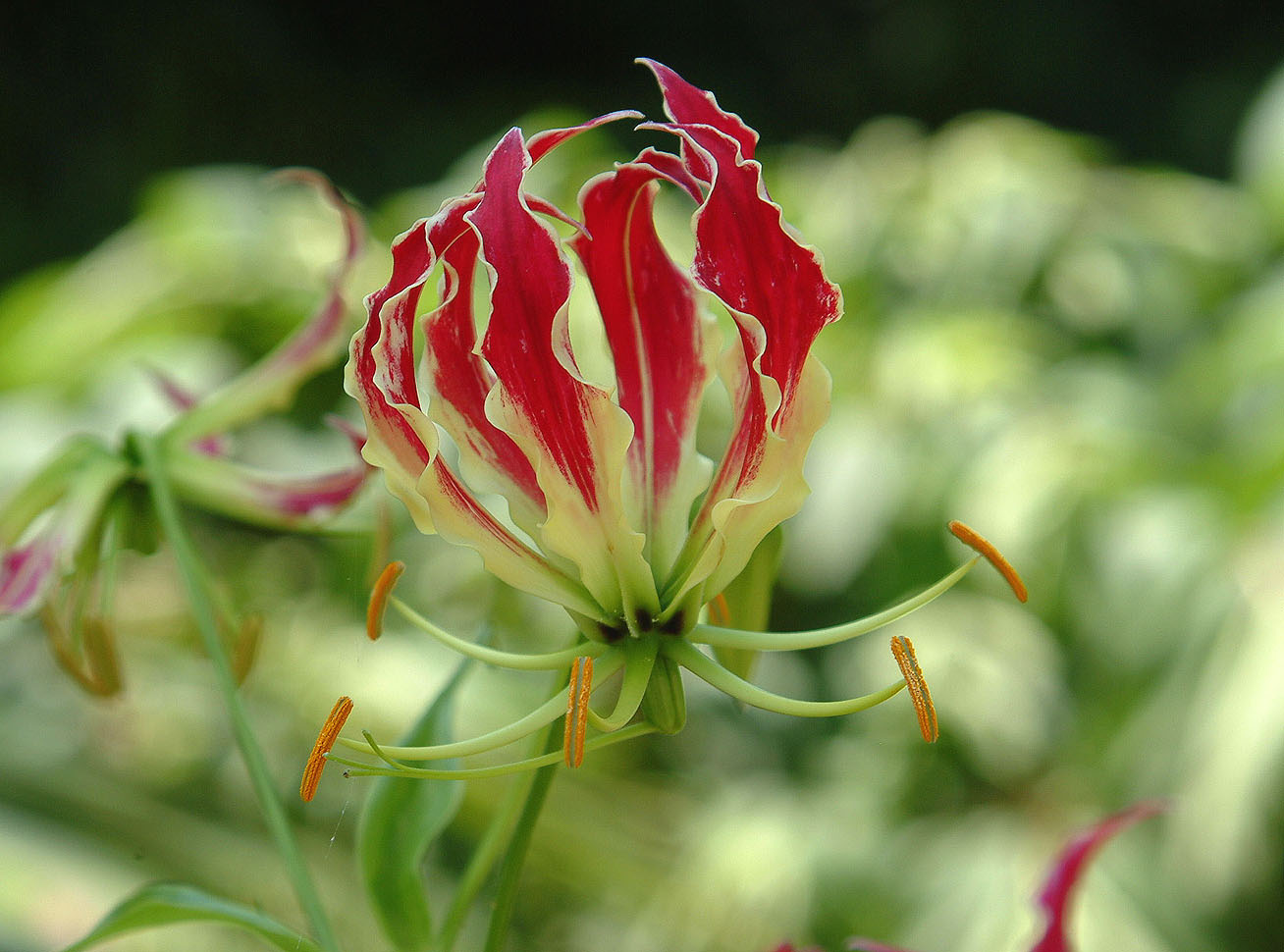 Riverbanks Botanical Garden, Columbia SC. June 2004. This ornate and graceful cultivar made a wonderful summer bedding plant. Adults and children both noticed and played with it, hardly believing it was real. Click image to enlarge.
ht: 2m
ha: tendrils strong, larger and more vigorous than most selections
fc: bright red, yellow to cream at the base. Species is tinged or marked orange rather than this bold red.
fd: larger than some species variants
ft: tepal margins distinctly undulate
aw: RHS AGM
eval: this is the best known cultivar of the species and has for years
eval: been the main representative of it in gardens. It is the standard.