Kadsura japonica 'Fukurin' ('Fukurim', 'Variegata' in part)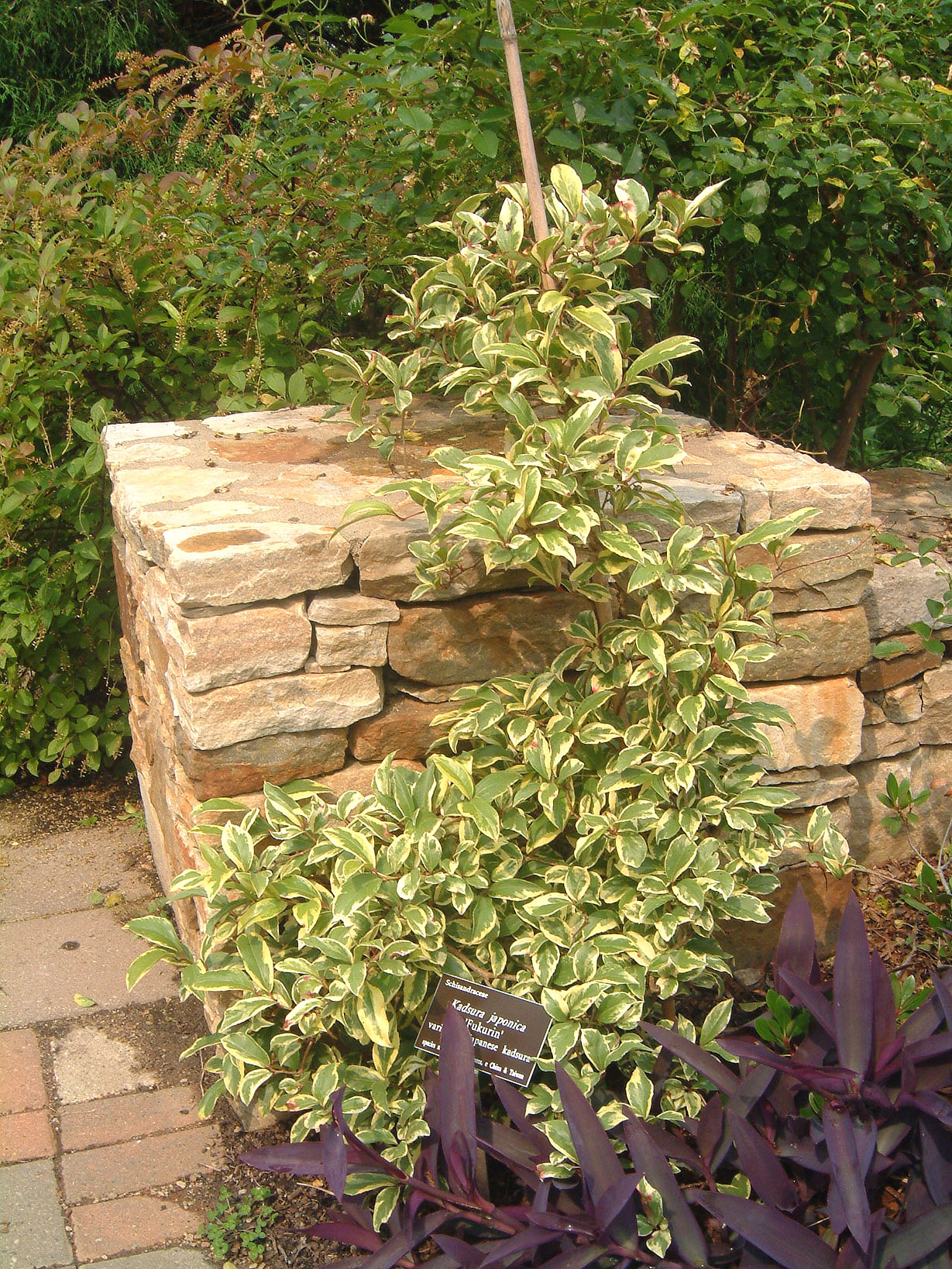 click image to enlarge
Photo taken at the White Garden, Raulston Arboretum, Raleigh NC. June 2003. A particularly well grown plant given some support by a stake and a strong rock wall. They can ramble aimlessly for years so some direction of this type is usually helpful if you want a more visible, vertical foliage mass. This plant has endured 110 degree/95% humidity summers as well as 1-2 feet of snow and comes through like a more familiar and durable broadleaf.