Copyright 2003. New Ornamentals Society. All Rights Reserved.
Lawful for online access only by current society members.
All downloading, printing, saving to media, imaging, screen capture, or offline use is prohibited.
Duplication by any means, method, or technology is unlawful.
Do not link to this page.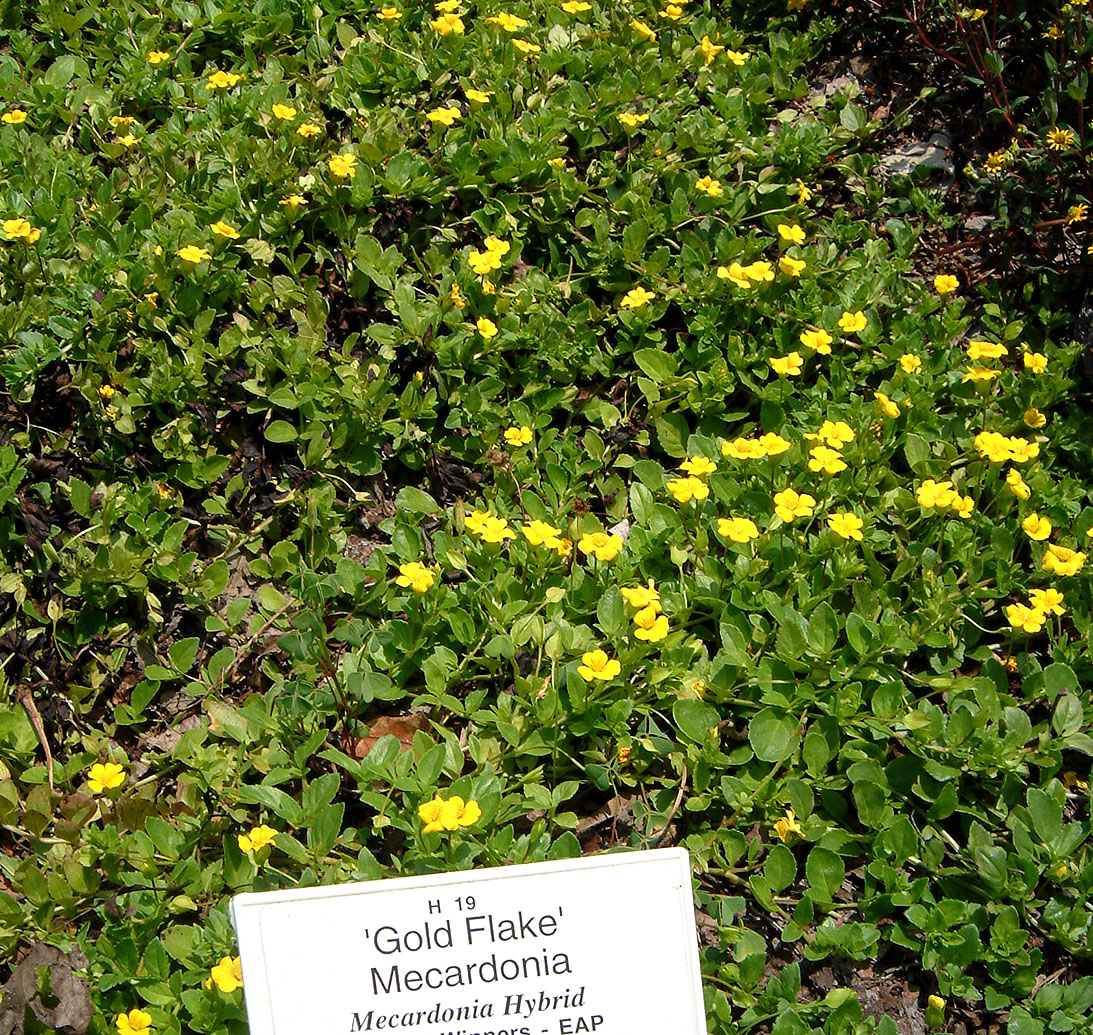 Mecardonia 'Gold Flake' is a newish, scarce bedding plant of undetermined but apparently hybrid parentage. It is seen here in 2003 at the skillfully run and very large AAS Trial Gardens at the JC Raulston Arboretum in Raleigh NC. By the way, that AAS demonstration site is one of the most expansive and refined ones in the country. Over the years the staff at the North Carolina State University Dept. of Horticulture have distinguished themselves into making this a remarkable garden far above many others with the same mission.
This hybrid impresses me less than the creeping Bidens for example but it does have some potential. The look at this trial garden and elsewhere is a bit too close to a weed for my taste. It is not very floriferous in all cases either. Perhaps the soil and culture need fine-tuning to get more out of it.
Click image to enlarge.
LCH