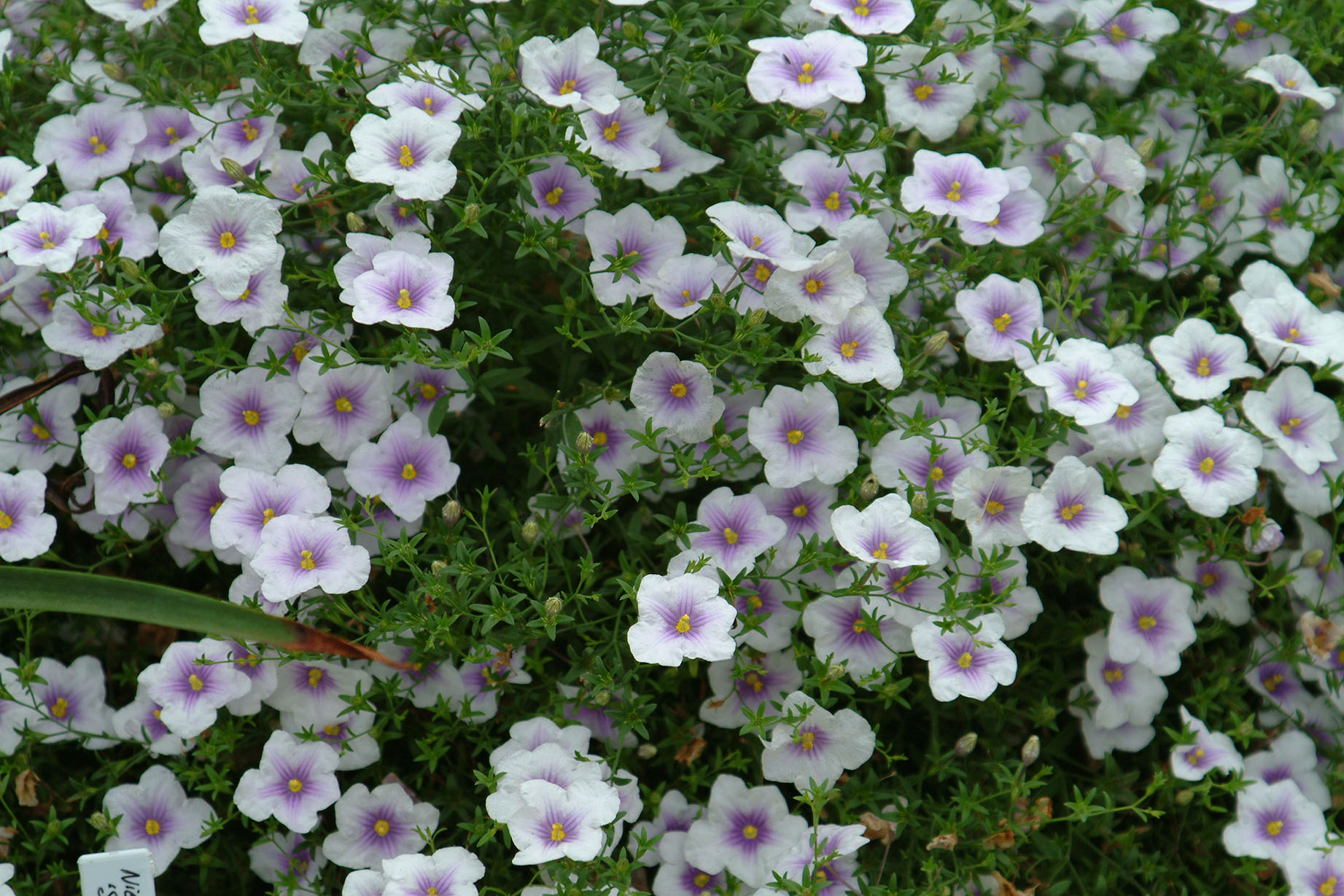 aff. gracilis 'Starry Eyes' - click image to enlarge
Plant Delights Nursery. September 2003. An impressive new introduction that is neat, colorful, and very refined.
Nierembergia aff. gracilis 'Starry Eyes'
ht: 8-12 in. tall x 24 in. wide
ha: neat, spreading mound, finer form than most cultivars we have seen
fc: white with subtle lavender-purple center, showy golden-yellow stamens. The small but effective lavender center is
fc: on close examination a 5-sided star composed of 3 darkish veins on each side. The sophisticated color
fc: pattern is one that is appealing from various perspectives and such is the mark of a truly outstanding selection.
Nierembergia scoparia 'Atroviolacea'
fc: medium purple - species typical is light purple to lavende
Nierembergia scoparia 'Mont Blanc'
ht: 4-5 in.
fc: white
Nierembergia scoparia 'Purple Robe'
fc: rich purple
Nierembergia scoparia 'White Queen'
fc: white