NOS
RHEXIA
PAGE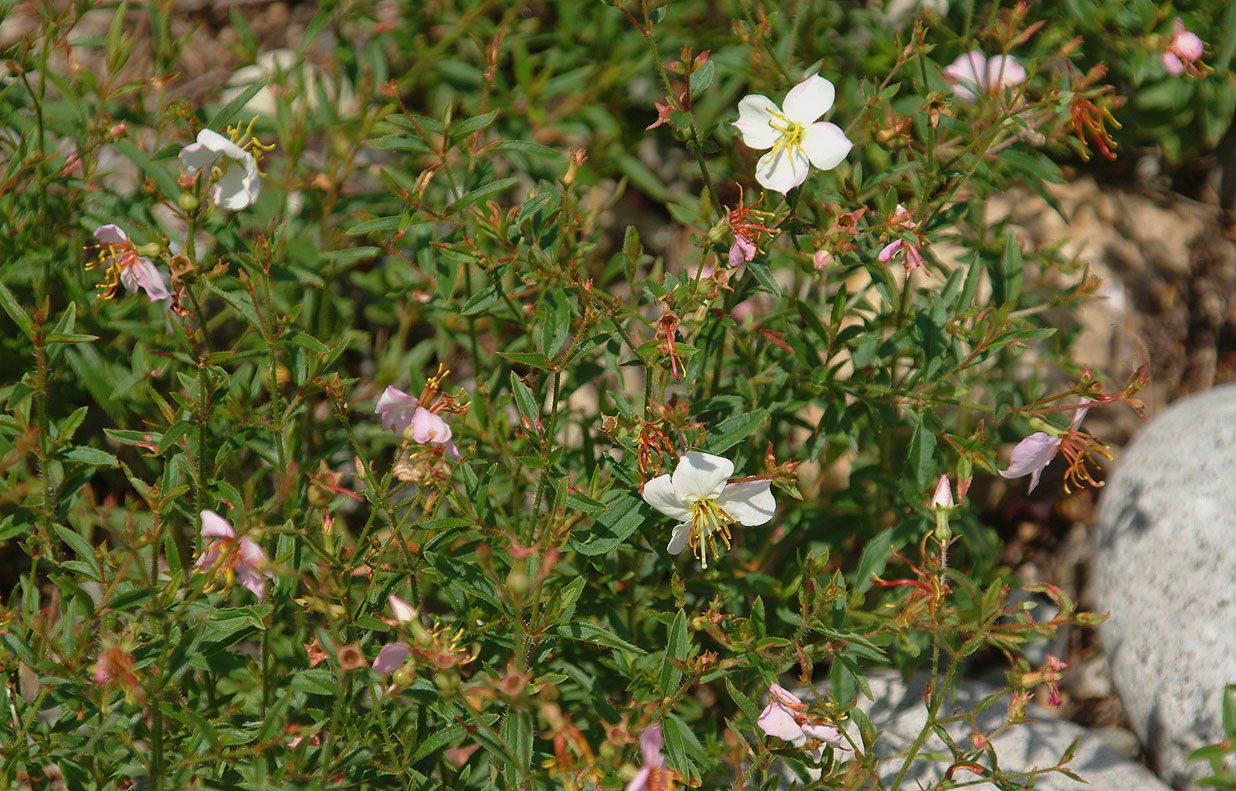 'Dry White' - click image
Riverbanks Botanical Garden, Columbia SC USA. June 2004. A very pretty even if subtle plant for dry spots. There are numerous variants in shades of pink found in the wild.

Rhexia mariana 'Dry White'
ha: loosely prostrate to spreading, easilyy made dense with pruning
fc: pink buds open to white corolla with yellow stamens
lu: this southeastern US native has long been considered for ornamental use and
lu: botanists who know and grow it often keep a plant or two around. It is not (yet)
lu: floriferous by horticultural standards. However it's drought resistance under the
lu: harshest sun and dry soil is remarkable. At Riverbanks it was planted on xeroscape
lu: island amid Yucca, Agave, and Opuntia, quite happy for the subdesert conditions.
Copyright 2004. Laurence C. Hatch.
All Rights Reserved.
Lawful for online access only by current society members.
All downloading, printing, saving to media, imaging, screen capture, or offline use is prohibited.
Duplication by any means, method, or technology is unlawful.
Do not link to this page.